Enthusiasts and professionals alike attending shows in Europe and the U.S. later this year are in for a treat, as they will have the exclusive opportunity to explore Smartgyro's advanced gyro stabilizers and gain insight into upcoming developments. From the smaller SG20 to the upcoming SG150, the Smartgyro stabilizer range is causing quite the sensation in the market.
Members of the Smartgyro team will be available at company stand during the Cannes Yachting Festival, Genoa Boat Show, IBEX, Ft. Lauderdale International Boat Show, and METSTRADE.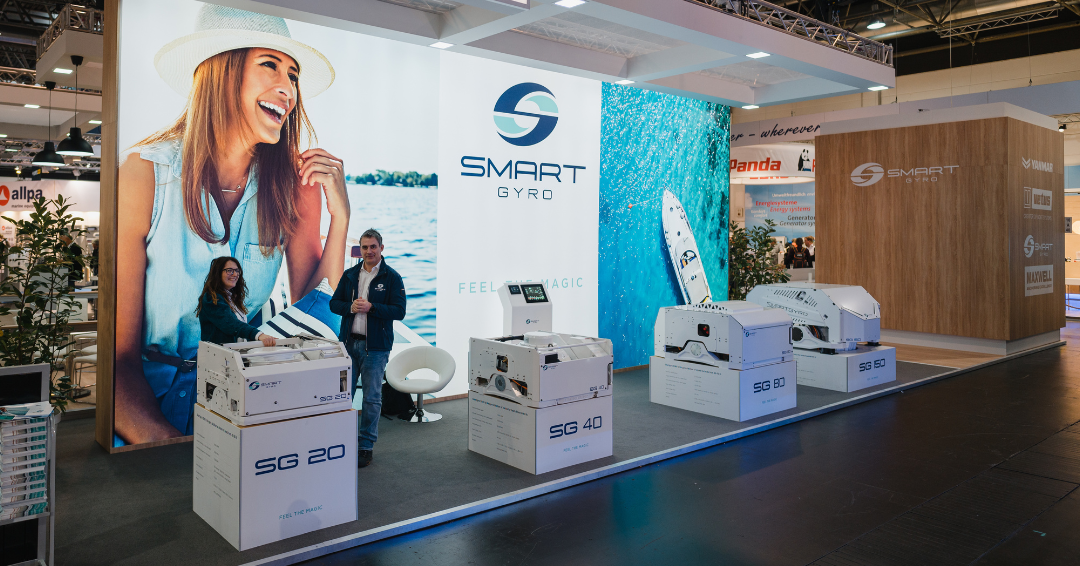 Carlo Gazerro, Smartgyro Sales Director, said: "As awareness increases about the unique capabilities of the units, we are receiving more orders and positive feedback from dealers and owners who are experiencing the benefits first-hand."
"We eagerly anticipate a busy trade show season to meet both current and potential customers, new partners, and OEMs, allowing us to showcase our installation capabilities on boats ranging from 30 feet to over 95 feet."
YANMAR-backed Smartgyro is experiencing rapid growth with increased installations. Following the successful preview of the SG120 and SG150 models at METSTRADE 2022, these models are scheduled to hit the market later this year, contributing to the rapid growth of the brand. The expansion extends to the Mediterranean region with the confirmation of new dealers, and further recruitment is on the horizon at the headquarters in Italy.
Seize the opportunity to experience the future of marine stabilization. MARK THESE DATES ON YOUR CALENDAR and explore our cutting-edge gyro stabilizers: